Haiti (Les Cayes)
Purpose:
To demonstrate combined use of bioassay and biochemical assay techniques.
To show how these methods may be used to document rise and spread of a resistance focus.
To illustrate how a malaria mosquito control cycle can select for higher levels of insecticide resistance.

Background:
In early 1985, sample Anopheles albimanus mosquitoes from the Les Cayes area on the southern peninsula of Haiti showed evidence of an elevated esterase resistance mechanism. A previous baseline run in the area in 1981 had shown complete susceptibility in the mosquito populations. Intensive investigations of the area were done using bioassay and biochemical techniques in May and October, 1985. These periods of sampling coincided with the beginning and end of an intensive control cycle in which fenitrothion was sprayed onto the walls of huts.

Data: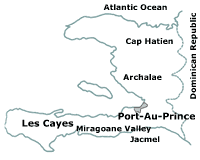 Figure 1 shows map of study area.
Graph A: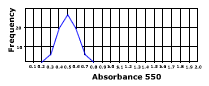 Les Cays 1981
Graph B: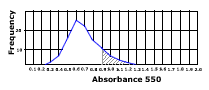 May 1985
Graph C: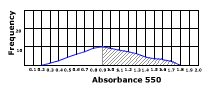 October 1985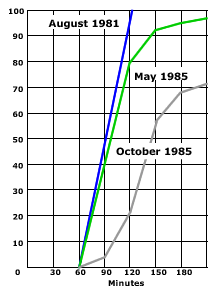 Figure 2 shows bioassay data.
Figure 3 shows biochemical (microplate) assay data.
Table 1 demonstrates the close agreement between the two methods.
Conclusions:
Both bioassay and biochemical assay methods gave a consistent measurement of insecticide resistance levels.
The resistance was associated with elevated esterase levels.
The fenitrothion spray cycle significantly increased the level of resistance to this insecticide in Anopheles albimanus mosquitoes from the Les Cayes region of Haiti.